Latest Jobs
Browse our latest IT jobs. You are one step closer to finding that dream job. Our website is updated regularly, register your details with us and be the first to hear about new jobs.
Looking for a New Job or Career Change
To search for specific jobs, use our powerful job search selection menu. Simply select a Job Title, Town or Post Code and Distance, you can also use our advanced search to select by exact location, skills required and contracted hours.
Are You Recruiting
You are one step closer to filling your job vacancies. Submit your job details below and one of our experienced recruitment consultants will call you back. You can also register a company account to upload your jobs directly.
Featured Jobs
To make your life easier HW Select have handpicked a selection of some of the best jobs we have listed on the website that we feel are too good to miss out on. If you would like to know more give us a call.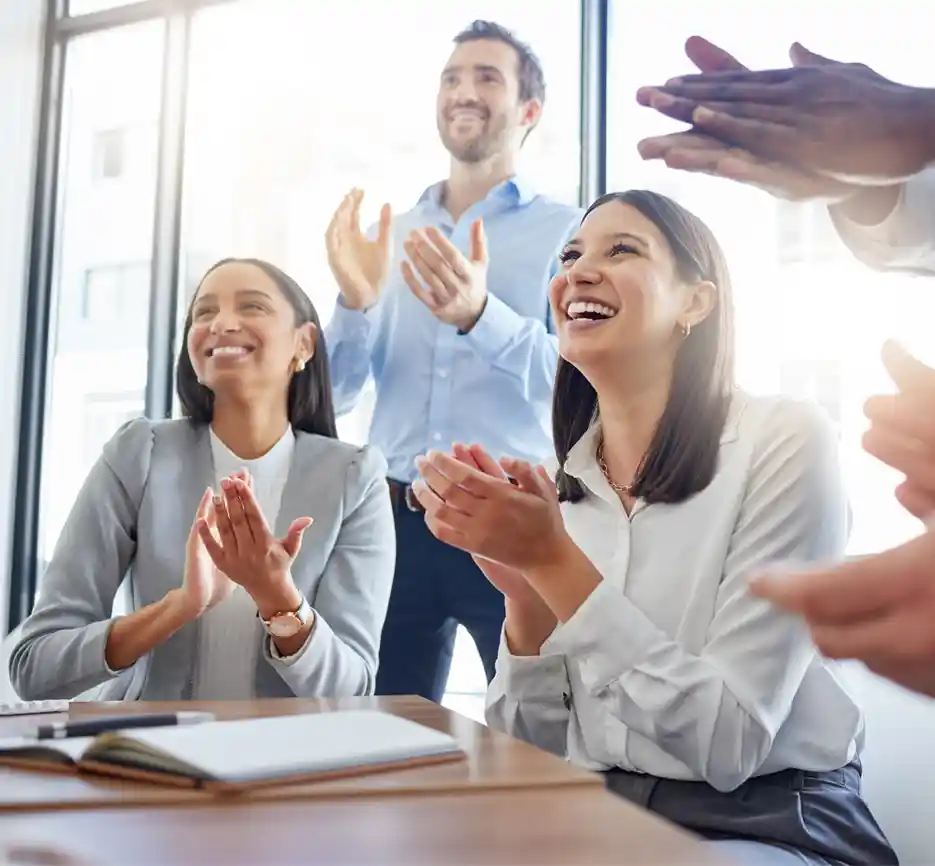 About HW Select
If you are a Company looking to fill IT jobs, or a candidate looking for a new job, HW Select are the recruitment agency that can assist. We are one of London's most established IT Recruitment Agency's and fill IT jobs globally. 80% of the roles we fill are through headhunting and our network of candidates and 20% through the more traditional social media routes. We work across all sectors, though some of our biggest successes has been within investment management with an IT spin. We also cover a vast range of roles within the fintech space. We pride ourselves on building long term relationships and becoming the go to IT recruitment provider.
We are experts at managing the recruitment process from start to finish. Our team of experienced recruiters is well-versed in everything from sourcing and screening candidates to negotiating salaries and ensuring a smooth onboarding process. We take pride in our ability to match top-tier talent with the right opportunities
It's about building trust and understanding between the client, the candidate and the recruitment agency. That's why we work hard to provide a personalised and consultative approach to every search
If you have IT jobs or investment management roles to fill, we are the IT recruitment agency for you. For peace of mind, check out our testimonials from happy clients, both companies and candidates we have assisted over the last two decades. Companies looking for skilled IT employees and candidates looking for IT Jobs contact us today and one of our specialist IT recruiters will be in touch to assist. We are a London IT Recruitment Agency that provides results.
Testimonials
Our satisfied customers are our biggest advocates! Read their testimonials to see how our products/services have helped them achieve their goals. Their feedback is a testament to our commitment to quality and customer satisfaction.
The team at HW understood our requirements from the get go and advised us on the Salaries we should ...

B H
(ETRM / CTRM Software House)
I have used HW several times over the years, I am a contractor and specialise in C# development. The...

Things are going great. Sharon is a huge asset to the company and a great fit. We absolutely LOVE he...

Frontier Software has been using HW for client services roles for five years and we are very satisfi...

What can I say, I registered with HW Select and did not expect too much, but within 2 days I receive...

Peter James
Database Programmer (fintech)
Thanks Elliot and the Team at HW, not only have increased my career prospects I have increased my sa...

Sharon Tomson
Trade Compliance Officer